Professional & Attentively
Winz specializes in research and development of cosmetics and skin care products. We have professional service on OEM/ODM/OBM, from products design, formula R&D manufacture, packaging, quality control. Hence, we can provide in-house production, finished packaging, pre-done services and high-speed delivery to start your own cosmetic brand. As a trusted partner in skin care industry, we have a wide experience of skin care OEM. We have the market analysis database to advise you the latest trends and needs of skin care market.
We can produce based on our mature formulation that our clients select, or per customized formulation. We can make per client samples, or client's specific requirements. Simply speaking, you only advise what you need and we will make sure all the things done properly.
Customized Service
OEM / ODM
Winz provides the service for original design manufacturer, a total solution from formula design, production, brand design, packaging, marketing and the suggestion of distribution channel.

Efficacy Evaluation
We evaluate the efficacy and safety of our products as well as many other raw materials and active ingredients and check the details.
Safety Evaluation
We run the tests to avoid skin irritation and skin sensitisation.
Stability Evaluation
To ensure that a new or modified product meets the intended physical, chemical and microbiological quality standards as well as functionality and aesthetics when stored under appropriate conditions.
We are able to produce products based on our mature formulation that our clients selected, or per customized formulation.We can offer our clients samples based on their requests. Simply speaking, client only advise what they need and we will make all for our valued client.
Functional Material
Material.Formula.Essence
Fullerene
Water-soluble Fullerene
Oil-soluble Fullerene
Fullerenes is a kind of advanced ingredient that has attracted much attention and been applicated in cosmetics and skincare in 21 century.
In the last few years application of fullerene C(60) and its derivates in cosmetics has been intensively tested. Fullerenes display a wide range of biological activities. Potent scavenging capacities against radical oxygen species (ROS) and excellent potential as biological antioxidants made fullerenes suitable active compounds in the preparation of skin rejuvenation cosmetic formulations.
Winz has developed many mature fullerene skincare formulas and Water-soluble and Oil-soluble Fullerene material that can be applicated in various cosmetics and skincare products . Welcome to contact us for more information!
Antibacterial Formula
Winz nanoparticles possess a broad spectrum of antibacterial, antifungal and antiviral properties. Winz nanoparticles have the ability to penetrate bacterial cell walls, changing the structure of cell membranes and even resulting in cell death.
Winz has developed the exclusive nanocomposites formula with contain many kind of essential trace elements of the human body . It provides an invisible microbiostatic coating on surfaces to fight against bad bacteria that want to enter the body to cause disease. Thus, it owns 99.99% effective killing of bacteria, germs, organic pollutants and viruses tested by RCEVI, SGS, SuperLab and was certified by the FDA-approved. Winz nanocomposites antibacterial formula can be applicated in various antibacterial products, ex: mask, protective clothing, cleaning products.
Anti-biomass hydrophobing agent
It can inhibit the growth of bacteria, anti-adhesion, self-cleaning and highly hydrophobic.
Before
After
Solvent: Water or Alcohols
Multifunctional all-in-one
Easy to use
Environment-Friendly
Volatilization of nontoxicity of solvents
Facial Care
Facial Cleaning
Lotion
Essence
Cream
Facial Mask
Body Care
Body Wash
Body Cream
Body Scrub
Whitening Cream
Compound Essential Oil
Fragrance
Household Cleanin
Hand Sanitizer
Detergent
Dishwashing
Deodorizer
Antibacterial Products
Antibacterial Liquid
Antibacterial Bag
Antibacterial Body Wash
Antibacterial Hand Wash
Breastmilk Storage Bags
Handmade Soap
Design of Customised Special
Equipment and Machines
Machinery Distributor /
Importer / Agent
Evaluation of Machinery and Equipment &
Professional Technology Sourcing Team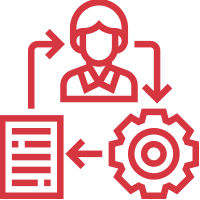 After-sale
Technical Service